Chimney Repair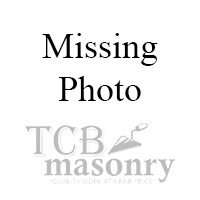 Chimney Repair, Rebuild, Cleaning of all types:
Is your chimney damaged? Has it aged poorly? Safe, functional chimney's are our business. We believe in repairing your chimney before the need to completely rebuild it. Choosing our chimney repair services when you first notice brick erosion or cracking could potentially save you the hassle and cost of having to rebuilt the entire chimney. A+ rated customer service is our passion and we work hard to get the job done efficiently to save you money!
Rockford Chimney Repair
TCB Masonry has over 30 years experience providing prompt, reliable chimney building, cleaning and repair services to homeowners and commercial business accounts throughout the Northern Illinois and Southern Wisconsin area. Based in Rockford, Illinois our services include chimney building, chimney sweeping, chimney and fireplace inspection, chimney repair, concrete chimney crowns, chimney caps, draft inducing chimney exhaust fans, clay chimney pot tops and top mount fireplace dampers and gas log installations.
We do it all, so you know the job will be done right! Contact Us today for a FREE estimate.
Chimney Repair We hired TCB for our chimney that needed to be rebuilt. We needed the job done quick. They were able to get out there for us fast and did an outstanding job! Chimney looks great and clean up was so good you couldn''t tell they were even there.
5
Chimney Repair When we contacted Otto, we had already had 2 other estimates (one was way too low & the other one was well over our budget and included extras that were not needed. We found TCB here on their website and we were very impressed with the photos from other jobs. Otto provided a fair price quote for exactly what we needed, and was very matter of fact, and left the decision up to us, (no high pressure sales) The job was done in a very reasonable amount of time (wish i could have been home to watch them work!). Our property was so clean when they were done that we would not have known they were here -except for the spectacular finished work they left behind! Our chimneys look awesome and have the same style as the originals which was important for us on our 120 year old home. The best on the block! Now we don't have to worry about them crumbling anymore! We would highly recommend TCB to anyone needing chimney or brick work done. Thanks Otto & team for such great work!! 5
Chimney Repair The brick from my chimney was breaking apart due to improper installation. I called TCB Masonry and they did an excellent job. They were very honest and explained everything thoroughly. I am very pleased with the work and highly recommend TCB Masonry!! 5
Chimney Repair We were so impressed by the craftsmanship & the professionalism of the TCB team. They were all so friendly and down-to-earth and from the start they led us through the journey of transforming our chimney by helping us pick out the perfect stone. They were meticulous during the install and clean-up. And the finished product? BEAUTIFUL & SO IMPRESSIVE!!! Thank you so much Otto, Lisa, and the TCB Crew!! We LOVE IT!!!! 5
Chimney Repair A+ quality job. Can't even find any broken brick pieces from the old chimney you replaced. Great job cleaning up after yourself. Quality pictures of the finished job. Don't really know how you can make it better. Anyway go ahead and share my address or pictures to others if you like. Thank you 5
TCB Masonry 5 5 7