Brickwork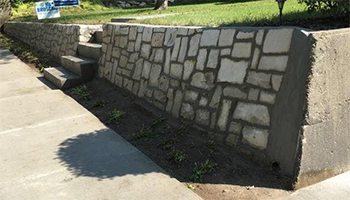 Brick Laying, Brick Restoration and Repairs in Rockford, IL
TCB Masonry specializes in bricklaying and brickwork services including:
New Construction

Masonry Walls

Chimney Restoration

Fireplace Restoration

Brick Restoration (for any application)

Brick Sills

Block Foundations

Repair and Removal

There are a large number of brick and stonework manufacturers.  Our masons at TCB can often determine who made the original brick and try to obtain more of the same material from the manufacturer, or find a comparable match if the original company is not a reasonable option. We will bring samples out before any laying is done to make sure you are satisfied with the match.
Give us a call today when you're searching for the right contractor in Rockford who specializes in Chimney Repair!