Fireplace Rehabilitation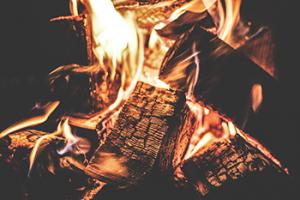 Everyone loves to gather around the fire. But is your fireplace safe?
Rockford Chimney Sweep
If you're looking for a chimney sweep company in Rockford, IL then look no further than TCB Masonry! We will provide you with professional chimney services like chimney sweep, chimney cleaning, and chimney repair services in Rockford, Illinois. Your family's safety is our main concern which is why we highly recommended to have your fireplace and chimney inspected each year to check for corrosion and creosote buildup in order to eliminate chimney and heating appliance hazards that can cause house fires.
Rockford Chimney Inspectors
Did you know that having your chimney cleaned annual can help prevent chimney fires and carbon monoxide concerns? Our experts will take the time to inspect your chimney to look for buildup or blockages that could cause concern while making recommendations about any chimney repair you may need. The importance of keeping up with your fireplace (both internally and externally) are extremely important if you plan on using it frequently and want to ensure the safety of your family and the appearance of the room your fireplace is in, as well as the outside of your home.
"Chimneys, fireplaces, and vents shall be inspected at least once a year for soundness, freedom from deposits, and correct clearances. Cleaning, maintenance, and repairs shall be done if necessary."

- National Fire Protection Association
Chimney Repair
Here at TCB Masonry, our team of experts will inspect your fireplace and chimney for problems related to cracks or deterioration, lightning damage, water leaks, or smoking problems. For fireplace repairs and reconstruction, TCB Masonry can restore both beauty and function to masonry fireplaces across the Rockford and Northern Illinois and Southern Wisconsin area. If you're unsure that you're in need of chimney repairs in Rockford, let us come out and take to look to ease your worries!
Give us a call today when you're searching for the right contractor in Rockford who specializes in Chimney Inspects, Chimney Sweeps and Chimney Repair!
---
Take a look at some of TCB Masonry's happy customers below:
TCB Masonry
5
TCB Masonry
TCB Masonry
Otto and his workers kept us up to date on progress. Owner was at job sight most of the time. Impeccable cleanup. Chimney looks great.
Diane Sunderhaus
TCB Masonry
5
TCB Masonry
TCB Masonry
Did such a great job on my chimney thank you.
Jewel Cruz
TCB Masonry
5
TCB Masonry
TCB Masonry
Excellent company!! The employees were very professional and covered all areas they walked on and cleaned their mess up. Excellent quality of work. Priced very reasonable.
Kaydee Evans
TCB Masonry
5
TCB Masonry
TCB Masonry
Otto is very professional and honest! Love the the work he and his crew did.
Laura Gorrell
TCB Masonry
5
TCB Masonry
TCB Masonry
Otto and his crew were very professional and got the job done very pleased with their work looking forward to further projects!!!!
Leo Dowthard
TCB Masonry 5 5 5