Glass Block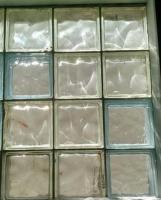 New Environmental Design Elements For The 21st Century

Glass Block Installers
Glass block windows are great if you're looking for something that's energy efficient, provides green building credits, and more importantly, something that prevents leaks and drafts into your home. Not only do they allow natural light through that can add a special design touch for your basement but glass blocks can also lower the costs of your utilities and yearly maintenance. If you're thinking of making the switch from traditional windows to glass block windows but not sure yet, let us help make that decision easier!

Glass Block Window Rockford, IL
There are many reasons why you should make the switch from traditional windows to glass block windows, one being that it will lower your energy costs. Most basements have aluminum windows that will allow air to escape from your home. Glass block windows will help to to ensure that the area is sealed shut, allowing a constant temperature to circulate.

Rockford Glass Block Installers
Another reason why you should make the switch from traditional windows to glass block windows is that it increases security and improves privacy. Since the design of a glass block material is solid, once they're installed (and mortared into the foundation wall) they will be impossible to to break, thus ensuring the safety of your home from unwanted intruders.
There are different advantages when choosing glass blocks instead of traditional windows. They offer a maintenance free style that adds value to your home and allows natural light without sacrificing privacy. Glass blocks are also wonderful for preventing leaks and drafts that can lead to lowering your energy costs.

Give us a call today when you're searching for the right contractor in Rockford who specializes in Glass Block Installation and Chimney Repair!
---
Take a look at some of TCB Masonry's happy customers below:
TCB Masonry
5
TCB Masonry
TCB Masonry
I called TCB on Monday and left a message requesting an estimate to replace my old basement windows with glass blocks. Otto returned my call within 15 minutes. He came out on Tuesday to give me an estimate and I was lucky enough to have the glass blocks installed on Thursday. The guys did a great job. They put down tarps to cover my carpeted stairs and on the basement floor. I love the new windows. I did not get a chance to thank the two guys personally, so I would like to have Otto thank them for me. I would definitely call TCB again for any future repairs. Thanks again Otto for a job well done!
Judy C.
TCB Masonry
5
TCB Masonry
TCB Masonry
I was needing my 55 year old basements windows replaced and contacted TCB Masonry to stop out and give me an estimate. Otto showed up on time and was very open and honest, very transparent and I appreciated that. I knew these were going to be pricey since roughy 10 years ago I was looking and remember what another company quoted me. Otto''s price was about 25 dollars more per window than the 10 year old quote. Really? I wish all building projects only went up that much over 10 years. He gave me a timeline on when he and his crew would be out and kept me informed all the way thru the process. His guys showed up 15 minutes early and and got right to it. They were very courteous and friendly. They put down traps to keep my unfinished basement clean and were very professional. Around noon his crew said they were going to take a lunch break which is normal. However I was taken back a little when instead of leaving and coming back 2 hours later like most folks that I''ve been around, his guys went out to the van and ate their lunch that that brought with them. And they only took about 20 minutes and went right back to work. I haven''t seen anything like that in over 20 years. Near the end of the day. A full day of working on replacing all 6 basement windows Otto''s wife stopped out to inspect the work and to make sure everything was cleaned and picked up. I mean cleaned. I was very impressed with the whole experience of TCB Masonry, from start to finish. So if your needing anything done at your home or business that Otto''s service provides you owe it to yourself to call Otto and have him stop out.
Rick S.
TCB Masonry 5 5 2