Waterproofing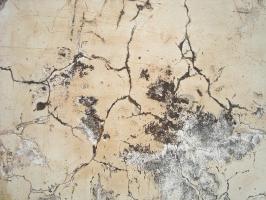 Waterproofing Basements and Foundations
How do you know if you're in need of waterproofing? Waterproofing is needed anytime a structure is built at ground level or below ground. Built up water in the ground causes hydrostatic pressure to seep through weak spots in the foundation and cracks in cement.
Basement Waterproofing and Foundation Repair
Having a basement that needs foundation repairs can be stressful, especially if water is getting in, give our team of experts a call here at TCB Masonry and let us put our 30 years of experience at your disposal. Our experts use high quality products and materials so you can be assured that you're getting top notch results and a job done right the first time. What makes us stand apart from our competition is that we put customer service as a high priority and we're dedicated to providing you with the best products to help waterproof your basement.

As a homeowner, you may know that having a wet basement is not normal and can have long term effects that will be catastrophic to your home if not fixed. What you may not know is that if your basement becomes damp (or wet), it becomes susceptible to things like mold and mildew that could lead to worse things. It's important to get a professional out to your home to asses the issue right away, so give us a call and let us put your mind at ease when it comes to waterproofing your basement.

Basement Waterproofing Rockford
Hydrostatic pressure can cause major structural damage to foundation walls and is likely to contribute to mold, decay and other moisture related problems. Our professional basement foundation and masonry repair contractors are skilled in servicing concrete basement repair, brick and block foundation waterproofing and repair work. We take care of the job from start to finish, including inspection, analysis, repairs, and repair cost estimating.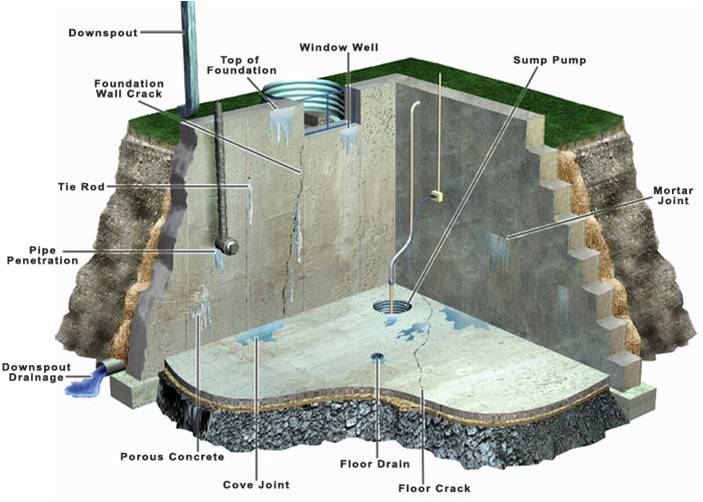 Give us a call today when you're searching for the right contractor in Rockford who specializes in Basement Waterproofing and Chimney Repair!
---
Take a look at some of TCB Masonry's happy customers below:
TCB Masonry
5
TCB Masonry
TCB Masonry
TCB did an outstanding job for me on 514 Garver in Rockford, IL. We had some foundation issues on a cinder block basement and TCB took care of it fast and affordably. I will use them again. I have a house that needs Tuck Pointing. I will hire them for that too.
John Wisch
TCB Masonry
5
TCB Masonry
TCB Masonry
Otto and his team did a fantastic job repairing our chimney and basement wall. Otto is a genuine person who stands by his work and is honestly a pleasure to work with. Words do not adequately describe how awesome Otto is, if you're in need of a mason I strongly recommend you call TCB.
Ashley Rodgers
TCB Masonry
5
TCB Masonry
TCB Masonry
I was getting water in my basket during heavy rains. Otto came out the same day I called. He was very friendly and accommodating. TCB basically rebuilt my chimney. It looks great!
Jennifer Pearce
TCB Masonry
5
TCB Masonry
TCB Masonry
Very humble and honest guys. I had a basement window well that needed to be filled in due to water leaking in. A Plummer I had talked to recommended a company that''s been in business for over 25 yrs. I got a quote of $650.00 and figured that the price they gave me was good because of the recommendations. But when the company could not get us in for a whole week and rain was expected in a week I looked for another company and chose TCB Masonry. When I told Otto the owner what I was quoted he said "what!?" Do you hate your money!?" Lol! I was shocked and then not shocked because their is so much greed in this world, but so glad I found this company. TCB did the job ( an excellent job) for less than half the price, I highly recommend them for any of the services they provide and we will definitely use them again if needed.
Josephine Peebles
TCB Masonry
5
TCB Masonry
TCB Masonry
I called TCB on Monday and left a message requesting an estimate to replace my old basement windows with glass blocks. Otto returned my call within 15 minutes. He came out on Tuesday to give me an estimate and I was lucky enough to have the glass blocks installed on Thursday. The guys did a great job. They put down tarps to cover my carpeted stairs and on the basement floor. I love the new windows. I did not get a chance to thank the two guys personally, so I would like to have Otto thank them for me. I would definitely call TCB again for any future repairs. Thanks again Otto for a job well done!
Judy Cooper
TCB Masonry
5
TCB Masonry
TCB Masonry
Very prompt company. Great job putting in glass block basement windows. Very refreshing to work with a company that responds to customers as well as TCB Masonry does.
Mark Johnson
TCB Masonry
5
TCB Masonry
TCB Masonry
Very professional and personable. I have an older home and they were able to match the bricks to replace the brick windowsill's that had crumbled and broken. They also installed beautiful glass block windows in the basement. I would highly recommend them to friends and family.
T.C. W
TCB Masonry 5 5 7